Asphalt Paving in Kent, Washington
We are your premiere Asphalt Paving contractors in Kent. With our Washington native Asphalt Paving crew, we know the do's and dont's to properly and efficiently take care of your home or business needs.
Besides providing professional expertise and quality services, Kent Asphalt Paving offers free estimates and upfront prices on all services provided. Kent, Washington Asphalt Paving Pros are only a call away! 253-499-8811
Always Available
Give us a call or fill out the simple form on this site, and a representative will contact you as soon as possible.
Free Estimates
We proudly provide quotes for your Asphalt Paving projects that come with a no hassle, no obligation guarantee.
Asphalt Paving Services
We offer a wide range of Asphalt Paving services in Kent. Should you have a need that isn't listed, let us know.
Your Hometown Kent Asphalt Paving Experts
---
Kent Asphalt Paving provides superior asphalt and concrete contracting services to Kent, Washington and the surrounding areas. We offer a wide array of Asphalt Paving services, including asphalt repair, sealcoating, striping services and concrete paving & repair. Browse our site and feel free to contact us should you have any questions! 253-499-8811
---
Asphalt Paving Services We Provide
The possibilities are endless with Kent Asphalt Paving. We've renewed the parking lots of shopping centers as well as building driveways for residential properites. No job is too large or too small.
Call Today for your Free Asphalt Paving Quote
Read a few of our client's reviews. Our customers are what makes us strive the be the very best Asphalt Paving Experts in Kent and the surrounding areas.
Marcus Oliver
New Driveway Installation
Kent Asphalt was helpful in providing me options for driveway surfaces for my garage addition. Satisfied with the speed they installed my concrete driveway.
Edwin Bowman
Parking Lot Surface Repair
In 20 years our parking lot hadn't been touched up once. Kent Asphalt Paving was helpful in filling the potholes, and the sealcoat made the lot look new.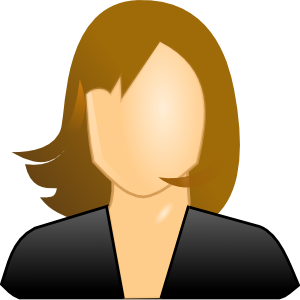 Lena Porter
Parking Lot Striping & Signage
We had so many issues with space in the company parking lot. With a days work, Kent Asphalt Paving provided striping that has helped us maximize parking space.
Talk To A Human
You're not going to hit a ridiculously long phone menu when you call us. Your email isn't going to the inbox abyss, never to be seen or heard from again. With Kent Asphalt Paving, we provide the exceptional service we'd want to experience ourselves!
We are Local
Kent, Washington